Singular Studio, with the architect José Moragues, the interior designer Pepe Cabrera and the construction Company Villas de Lujo Grupo González Barber, sign an awesome project where wild nature and oppressive Soviet architecture intermingle.
The particular characteristics of this house was born from a trip to the client's country, where the need arose, in a certain way, to reproduce the architectural tradition of soviet brutalism that historically has been so present in their lives. The Singular Studio team faces the challenge of combining this tough and robust aesthetic with an impressive natural landscape facing the sea with a balcony looking over the Mediterranean.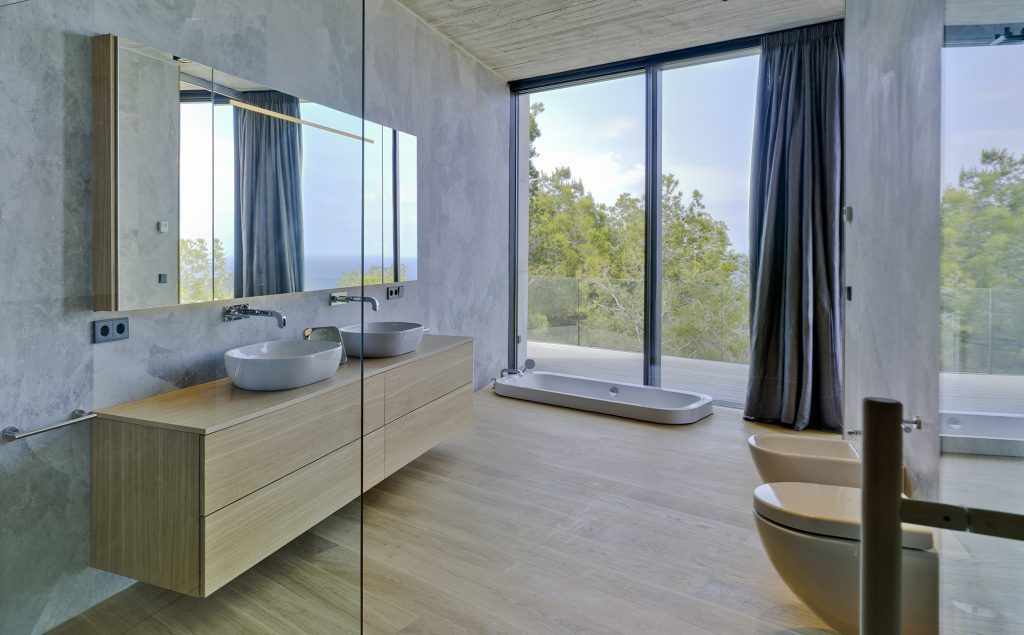 They found the solution in a geometry whose plant would be an "L" shape, where the northeast facade is transparent, i.e. a large window that turns into a lookout to the sea. Privacy and freedom live in a building that appears such a unique and resounding volume.
In in this construction highlights the fact that have being built without having used a single brick rather, all the materials used are concrete, wood and steel.
Privacy and freedom live in a building that appears such a unique and resounding volume.
The ground floor, which is buried except for the large window, welcomes the daytime atmosphere and the bedroom suite, which takes advantage of the exceptional views of the sea. Attached to it is the main bathroom, which has been installed with a wooden cabinet with two Toulouse washbasins from Bathco. While in the bathroom a square Olea washbasin has been installed on a piece of furniture as it takes advantage of the space finished in the corner.
For its part, the first floor distributes the nightlife and, in addition, gives access to the house from the outside. In the exterior, native vegetation has been used and the original terraces of the plot have been restored, achieving maximum integration of the house in the natural context in which it is framed.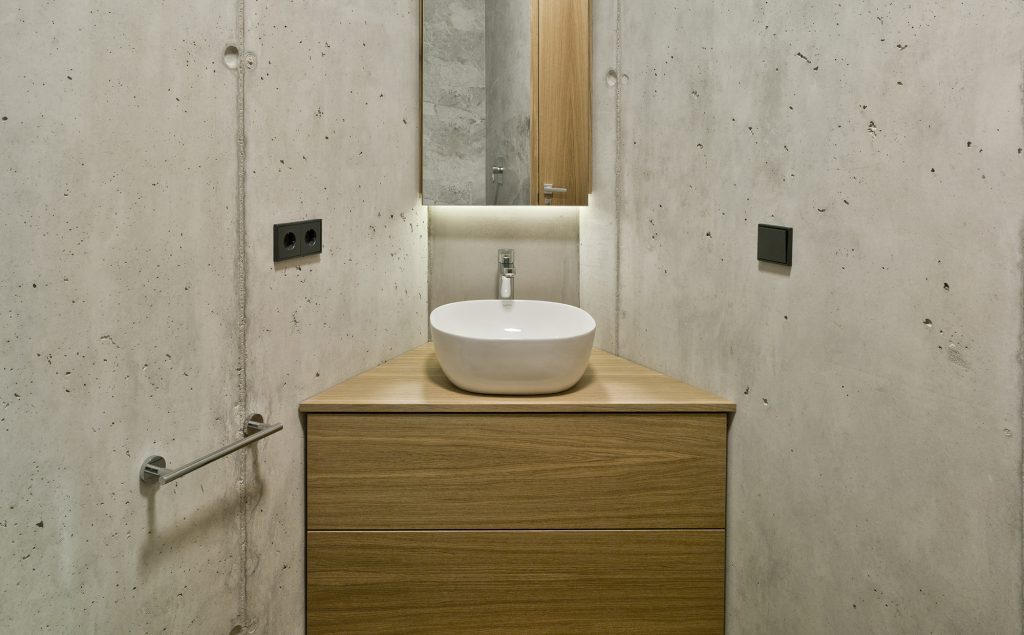 Architect: José Moragues – SINGULAR STUDIO
Quantity surveyor: Dionís Henarejos
Interior Design: Pepe Cabrera
Construction Company: Villas de Lujo Grupo González Barber
Photo: David Frutos