An Iranian showroom with a lot of personality
Showrooms have become great allies for Companies because they emerge as a live catalogue where the visitor keeps an intimate conversation with the product on display. These spaces are a strong sales tool as they enhance the corporate image and allow the most innovative products to be shown to a highly specialized audience.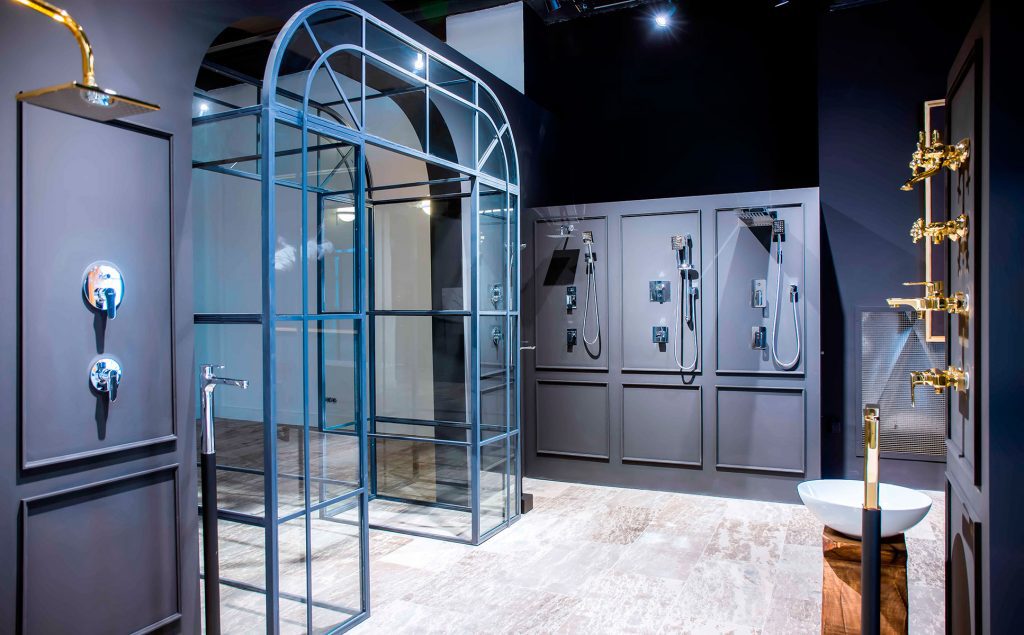 The Zhemaan group, belonging to Saniplastic Mfg. & Ind. Corp., is very clear about the power of these spaces and therefore inaugurates "Zhemaan museum", a unique showroom in Iran that aims to become a relaxed place where to establish close relationships with visitors.
Zhemaan in Kurdish means "a step into the future" and this has become the main strategy of the group that has been dedicated to the production and marketing of sanitary ware for construction for 40 years. Thus, it remains at the forefront of the luxury building market in Iran and manages to achieve world standards with the best products.
The Zhemaan museum displays "a collection made up of the most beautiful, special and luxurious imported products aimed at architects, interior designers and builders". Thus, the commitment to traditional and contemporary design with high quality pieces is evident. Zhemaan CEO Solmaz Gharibi Kalibar comments that "we have been working day and night to design and build this showroom. I think there couldn't be a better way to show Bathco products. "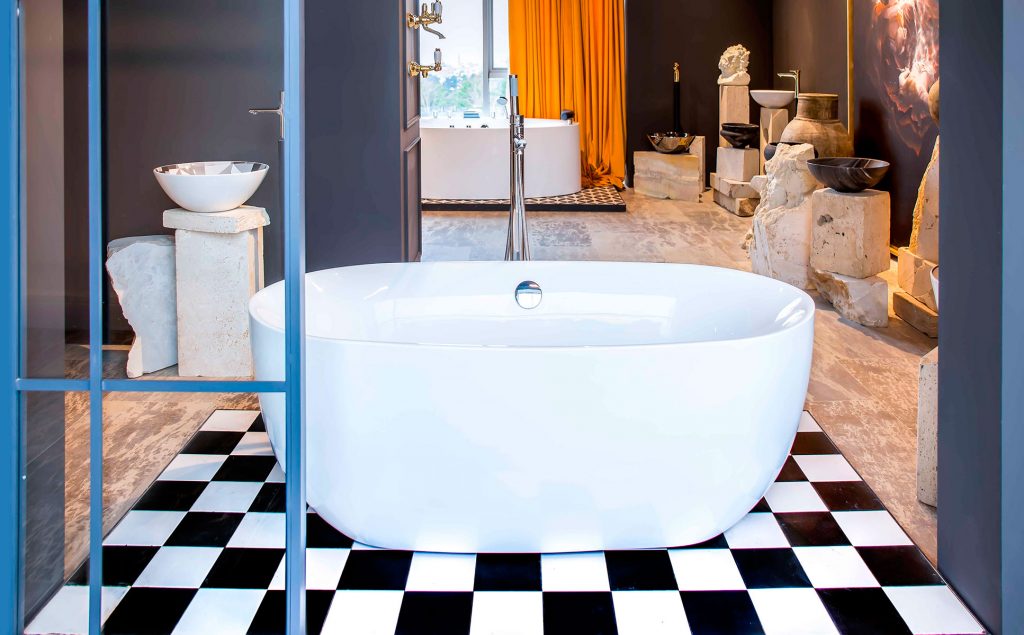 And the fact is that there are several references in the Bathco catalog that are exhibited as museum pieces. The Markina and Macael washbasins hand painted by the artists of Bathco Atelier or the models decorated with ceramic decals such as the Diamond designed by David Delfín or Press stand out. The presence of different materials is important, which is evident with the Denia washbasin in polished aluminum or Gama made of steel.
The collection conceived in cement is present thanks to Pesquera model and the white porcelain is represented by the New Lys washbasin, the rectangular Dinan and the Yucon wall-hung toilet.